The problem presented
First, a little background on the problem itself. The task to convert a large number of emails to PDF as part of a legal discovery.  Converting individual emails to PDF is not a big deal – open, print to PDF. That's pretty much a standard feature on most desktop operating systems today. The problem arises when there are dozens, or even hundreds of emails that need to be converted. In this case, something more robust than this one by one solution is required. Okay, surely there are some products out there that are available.
What do the forums have to say?
This seemed like the kind of problem that a little search engine work and visits to the standard places, Spiceworks and Stackexchange, for example, should be able to provide a ready solution for. And, indeed, there were some fairly consistent answers, which were corroborated by some individual sites. In addition to the Adobe products, three that came up were Mail Converter Tools, Aryson PST File Converter,  and SysTools MSG to PDF Converter.
https://www.the-next-tech.com/top-10/how-to-batch-convert-outlook-email-message-to-pdf-format/
https://community.spiceworks.com/how_to/170844-how-to-convert-pst-to-pdf-with-attachments
https://community.spiceworks.com/how_to/169561-how-to-convert-eml-file-to-pdf-file-using-free-professional-method
https://softwarerecs.stackexchange.com/questions/49107/export-emails-and-attachments-to-pdf
https://sysc.org/export-multiple-outlook-emails-to-pdf/
Checking the details
Aryson Technologies
Let's start with Aryson Technologies PST Converter. The specs page seems to suggest the product offers a lot of features, far more than what the project calls for. Sounds great – right up until the FAQ's. Here's where I first start getting uncomfortable. To begin with, Q1 reads "Kindly follow the instructions when using Windows 10." Kindly? Let's read on :
Go to Windows Defender
Click on 'Settings'.
And turn of 'real-time protection'.
Hold on. Wait. What?!! Let's dissect this. First, it wants people to turn off security software?! Well, actually, it wants to turn 'of' the software – a simple misspelling, true, but, re-reading, the page there are a number of of unusual word choices and phrasing. There's also no spacing between "Electronic" and "Yes, or "Version" and "V20.0."

While the spelling alone shouldn't be a show stopper, the request to turn off security software does set off alarm bells.  Still, I keep scrolling. I get to the footer, and I see more misspellings and odd phrasings, like "At Service Since" instead of "In Service Since" or "In Business Since" and the word "Useful" in "Useful Links" is misspelled, too. But, the answer is here, too : There are two addresses shown : one at 2880 Zanker Road, Suite 203, San Jose, CA – 95134, USA, the other in Uttar Pradesh India.

Now, software from another country isn't entirely a show stopper, even if the security software FAQ has me concerned, so I press onto the Buy Now,  option. There are two payment methods : PayPal, and share*it.
Trustpilot, btw, gives shareit a score of 1.8 out of 5 – aka "Poor." https://www.trustpilot.com/review/shareit.com
Too many problems are showing up for my comfort level, especially for the
Which reminds me – how did I get here again? Oh, the posts on Spiceworks – one authored by Adom from Aryson Technologies, and the other a comment on another thread by the same person. Hmmm.
Mail Converter Tools
Next on this list, based on comments on the same Spiceworks thread by Aryson was a link to Mail Converter Tools. The price looks decent, specs look good enough, but I want to scroll quickly. Wait – that section "You Might Be Interested in These Products Too" looks awfully familiar. Yep. It's almost identical, including many of the product offerings, to the one from Aryson.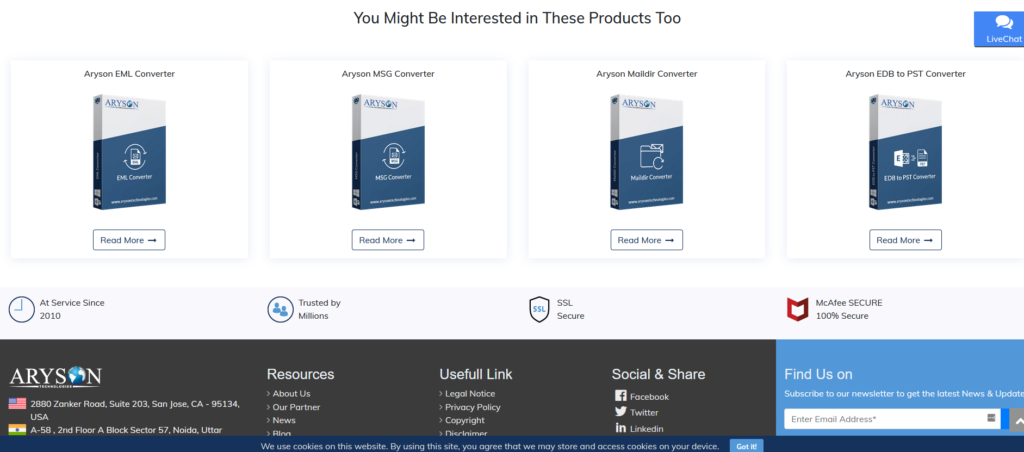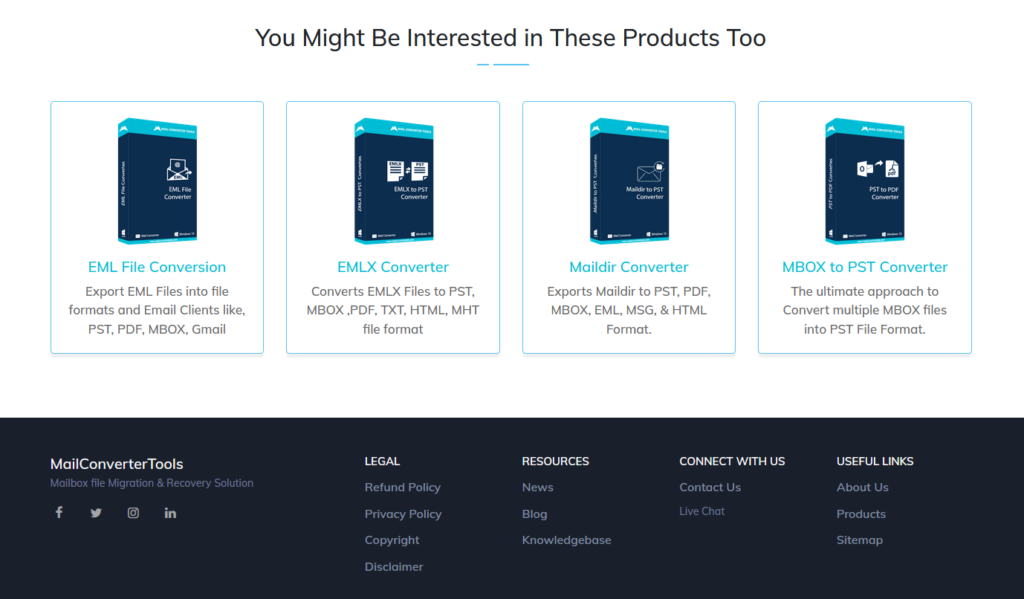 Let's check contact us.  Well, well. Remember that 2880 Zanker Road address we found for Aryson – here it is again. Okay. Alarm bells for both products are going off, now. Let's dig further :
2880 Zanker Road : Listed on Regus.com as a coworking space.
Okay, now, I appreciate the value of these kinds of office spaces, especially for those who don't want to, or cannot, advertise their home addresses. But we are talking about purchasing products that are being advertised as purchased by the likes of IBM. This isn't sitting well with me.
And how about that domain – sysinfotools. That shows it as being in Noida, U.P. India. We're definitely talking the same company, now.  Granted, the company offers Affiliate and Reseller programs, but my confidence in any of their products is now gone.
SysTools MSG to PDF Converter
Okay. I realize I'm already jaded at this point, but we just went from Sysinfotools to SysTools. I'm already not optimistic, here. Right off the bat, their post about How to Save Outlook Email as PDF shows that they are operating out of India – note the email address at bharatnewstv.in .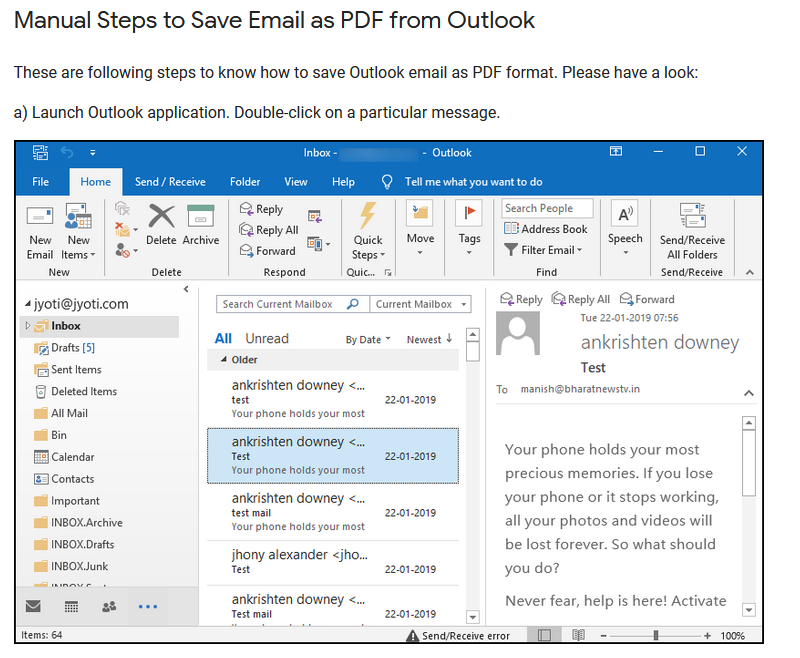 Okay, let's jump to the Contact us : PO Box 36 in Springville, Utah.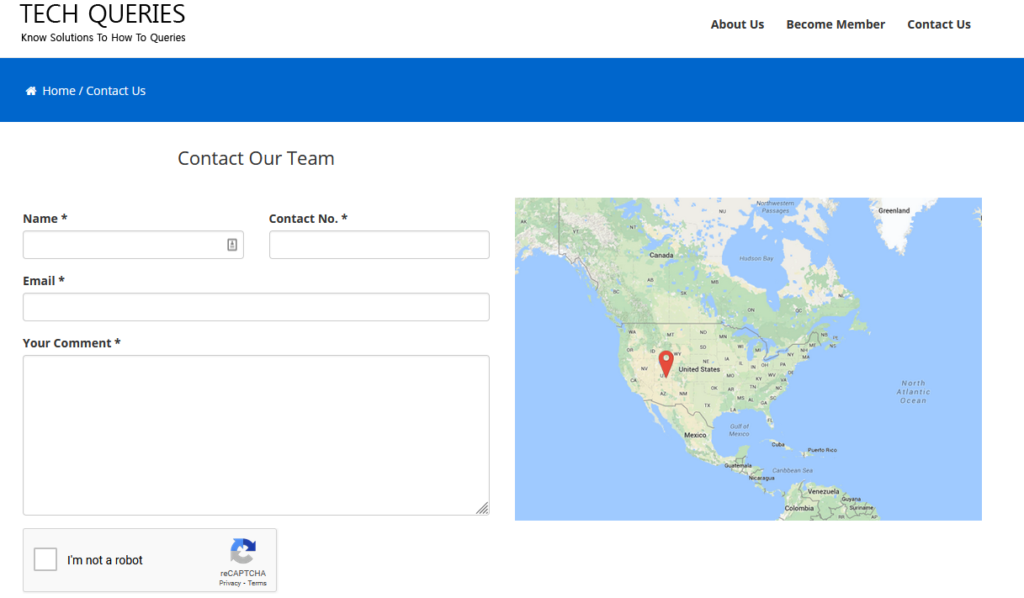 How did we  get here? It was a post on a site called sysc.org , and where does their Contact Us show they are located – yep. You guessed it – Utah.
In Summation
None of this speaks to the validity or functionality of these products. They could be legitimate, fully functional products. However, in order for me to choose, or recommend a product, I need to feel that I can trust that product, and the company behind it. I need to know that I can get support, and that I'm not creating risk through the risk of these products. My look at these products so far, however, does not leave me feeling that I can trust these products. Maybe you have more experience with the specific products than I do and can vouch for them. If so, that's great. But I encourage everyone to do your research before purchasing products like these – and question everything.
If you're looking for a quick and easy solution right now, I suggest you try Adobe Acrobat Professional.